Pentax Spotmatic SP II 1970s SLR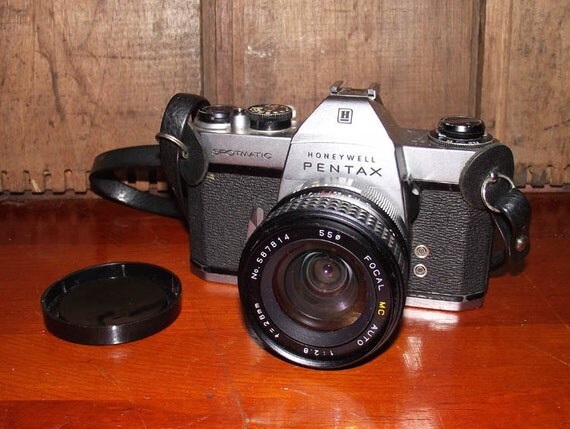 The Pentax Spotmatic SP II is a 35mm single-lens reflex camera manufactured by the Asahi Optical Co. Ltd., later known as Pentax Corporation, imports were labeled with the importers name – Honeywell.
The Spotmatic SP II is an updated version of the original Spotmatic SP, launched in 1971 it has a number of minor improvements to the meter components and film transport, the SP II was also fitted with a Hot-Shoe with a switch under the rewind crank for FP and X-flash synchronization and the ASA range was increased to 3200.
The camera and lens are in good condition, the shutter cocks and fires, all knobs / levers move as expected – no other testing performed. This Pentax SP II is used – Includes Pentax SP II Camera and 28mm Focal Lens.